200 L – Drums
Heavy Duty polyethylene drum with drum plugs. Two 2″ openings to pour and vent.
Available in:
Basis A&B
Start-R
C4
Ultimate PK
Basis A&B
Made from top quality ingredients with a focus on bioavailability, Mills Basis A&B has all the macro and micronutrients your plants need, carefully formulated to ensure proper nutrition in both vegetative and bloom stages.
With everything in the right proportions it makes it easier for growers of all skill levels. Novice growers can simply use as directed, confident that their plants are receiving a well rounded diet; advanced growers can save precious time not having to identify and address specific nutrient deficiencies one at a time. Tested thoroughly in soil, coco, and hydro, Basis A&B is a solid foundation for your plants to grow on.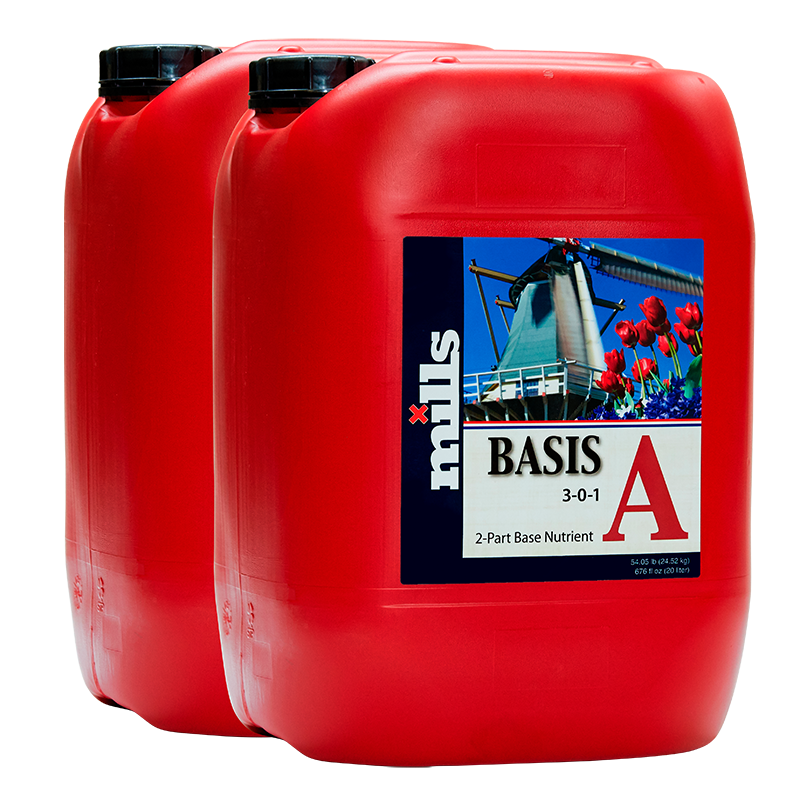 Start-R
Start-R is a high nitrogen additive used in the vegetative stage.
C4
C4 is a Bloom additive designed for fruiting or flowering plants.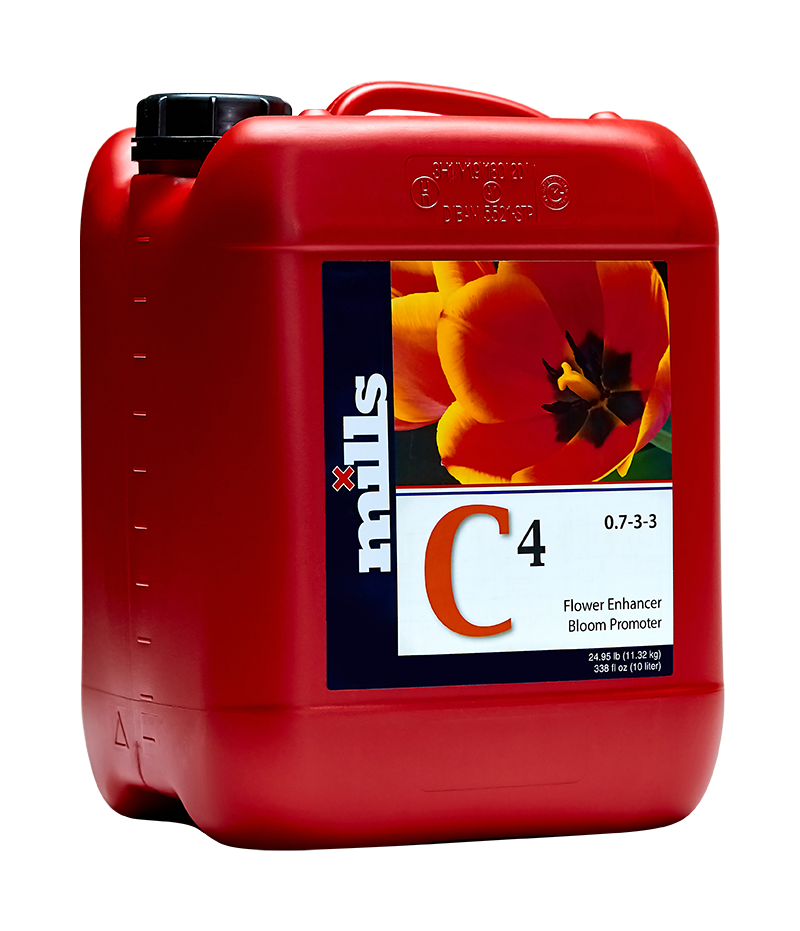 Ultimate PK
Ultimate PK is a unique Phosphite based bloom additive formulated for the last weeks of flower development. Phosphite is an extremely bioavailable form of Phosphate that promotes robust root systems and helps ensure proper nutrient intake and plant growth late in the bloom cycle. Ultimate PK is specially designed to act as a hardener, bulker, and ripener to push your production to the limit.
Ultimate PK is responsible for:
Larger and harder fruit and flowers with the best possible aroma and flavor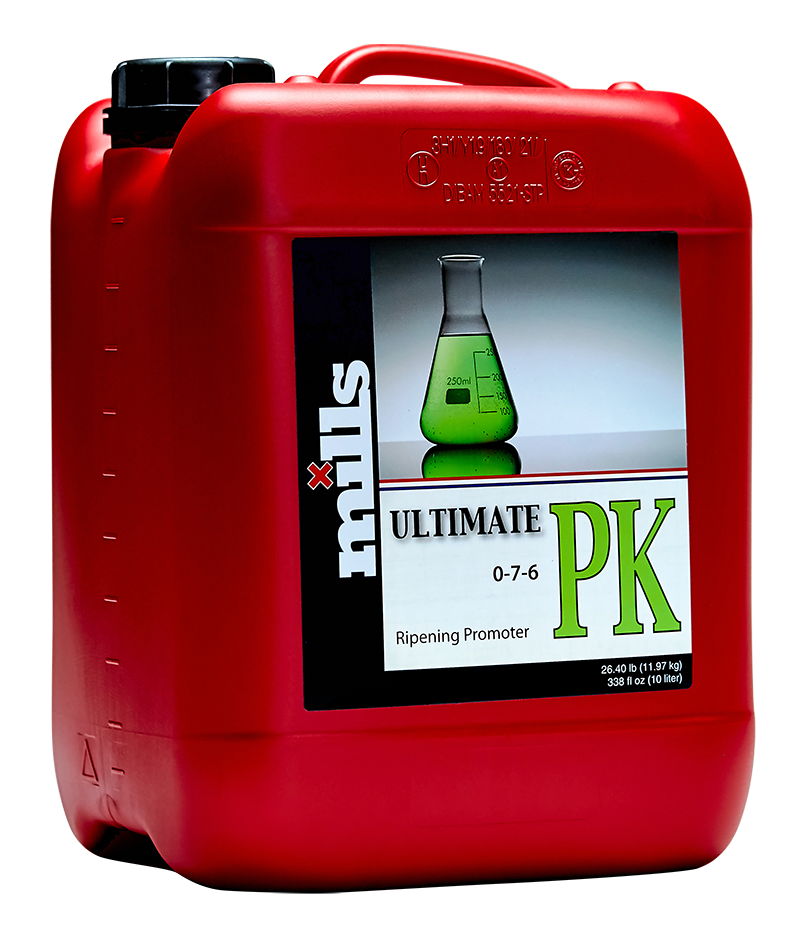 200 L - Drums